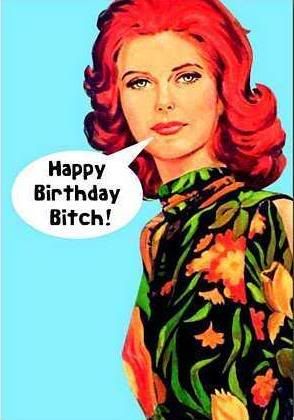 Oh...shhhh...listen to that sound...it's me screaming in the distance. Why?

BECAUSE IT'S MY BIRTHDAY BITCHESSSS!!!

If I said I was not waiting twelve months for this single moment in time to happen, I would be lying. I don't know what time it says this post went up, but in Atlanta, it's currently 12:18 am. My boyfriend and I are gonna take out the grill, the beer, da birfday cake, and the fun to the rooftop of these lofts in Downtown Atlanta for a combined 4th of July/Erika's birthday bash spectacular. Equation as follows:

Erika+birthday+fireworks+midnight madness=Sooo much fun!

If you live in the Atlanta area, are not SUPER creepy, are available all night on July 4th, like to hang out with black people and white people that wish they were black, and like free drinks, hit me up and come celebrate the madness with me!

Presents are mandatory. Those who are not in ATL can send them in the mail. I also accept direct faxes of your credit card info. Thx.

Bringing the bashes to the masses!

Deuces,
Erika

UPDATE: I found this rad video on Youtube. It's to a different Erika, obvi, but I'd like to pretend it was made for me.